BUY MUSIC NOW

MUSIC FOR BUSINESS
BOOST DWELL TIMES, BUILD LOYALTY AND CREATE AN EXPERIENCE WORTH REPEATING
Bring to life the true sound of your business. With playlists your customers will love. And energy that engages. All professionally designed by Mood Media.
Create greater emotional connections with your customers via Mood Harmony – the world's leading music for business platform from the world's music for business leader. Enjoy mobile-friendly access to hundreds of playlists carefully curated by a team of audio branding experts, or create your own with the industry's largest selection of fully-licensed songs.
Multiple programming options, simple scheduling
Intuitive web-based app and mobile-friendly access
Fully-licensed for business use
No ads or interruptions
Maximum reliability, seamless playback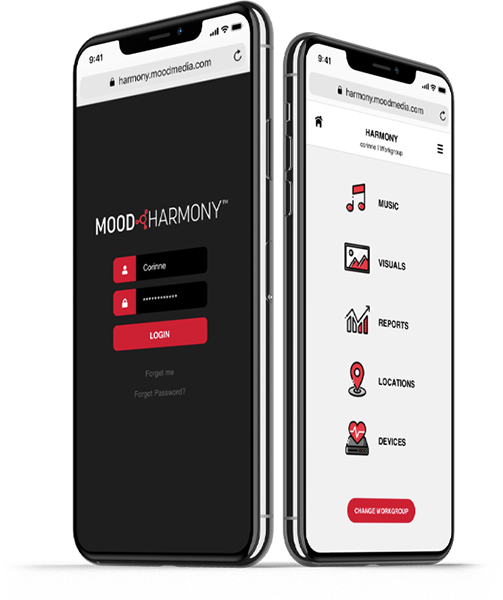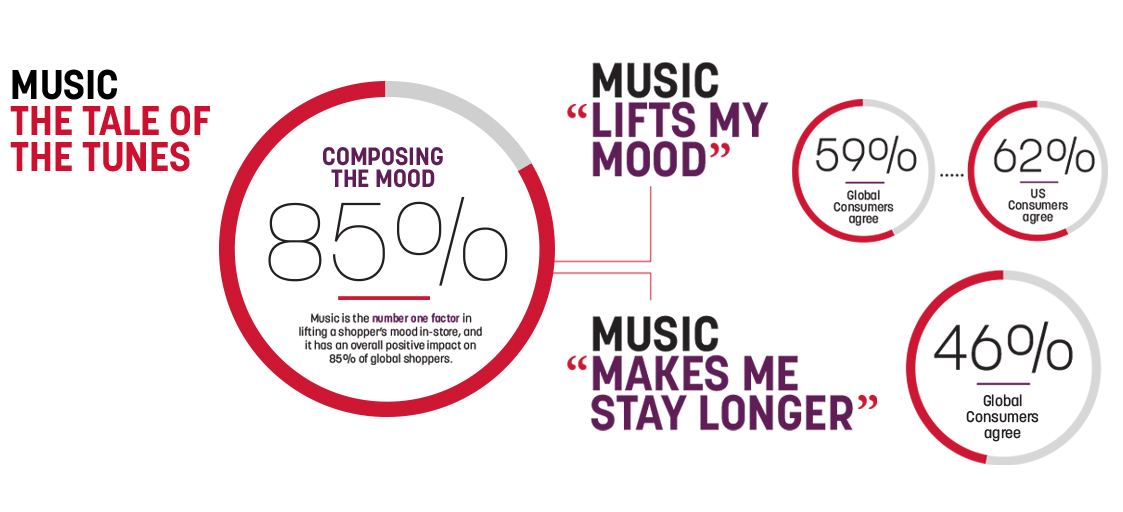 THE SOUND OF YOUR BUSINESS
AT YOUR FINGERTIPS
No two businesses sound exactly alike – or have the same music needs. That's why Harmony offers multiple flexible programming options – empowering you to deliver a signature sound at any location.

MIXES
Choose from hundreds of micro genres and create your own branded mixes from the world's largest library of fully-licensed music. Fine-tune the sound by tempo and mood using intuitive controls. Ideal for those who want to fully curate their sound.

STATIONS
Use the search function to find "seed" tracks that offer the sound you're looking for, and our Virtual Music Design technology will build the perfect soundtrack for your business.

PROGRAMS
Need a simple place to start? Or maybe you want to set it and forget it? Either way, our Programs feature has you covered. 150+ professionally-designed playlists, each fully produced and regularly refreshed.
INTUITIVE WEB-BASED CONTENT MANAGEMENT
Manage your music with our robust and secure web-based software. The Harmony music platform offers a captivating mobile-friendly interface, so you can control your groove while you're on the go.
SCHEDULE SIMPLY WITH PLAYLISTS
Easily schedule your Mixes, Stations and Programs by adding them to your Playlists. Schedule as many playlists as you like for different days of the week and at various times of day. Keep your sound fresh and enhance the energy you want to create at specific times.
MUSIC LICENSING
All music provided by Harmony is fully licensed for business use – no extra fees, no worries, no problems. We've got you covered.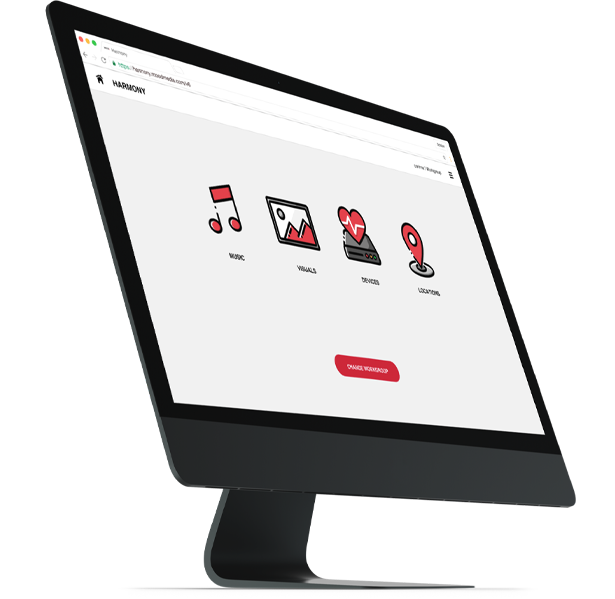 PRICING
3 options to take control of your music. All purchases include Harmony Media Player for $99.
1 Year Plan
Control your music like never before with Mood Harmony – the mobile-friendly Brand Experience Platform.
$31.50/mo.
+$99 Media Player
Buy Now

2 Year Plan
Save up to 20% on Music service by signing up for a prepaid 24-Month plan.
$27.95/mo.
+$99 Media Player
Buy Now
No Commitment
Pay on month to month basis with no commitment.
$34.95/mo.
+$99 Media Player
Buy Now