THE HOLIDAYS ARE
ALMOST HERE
Put your customers into the spirit of the season with Music from Mood Harmony. Choose from our festive selection of music programs, gift wrapped, tied up with a bow, and perfect for keeping your customers shopping and smiling all season long. Don't wait till it's too late! Deadline to receive your holiday music order in time for the holidays is December 1st.
Buy Now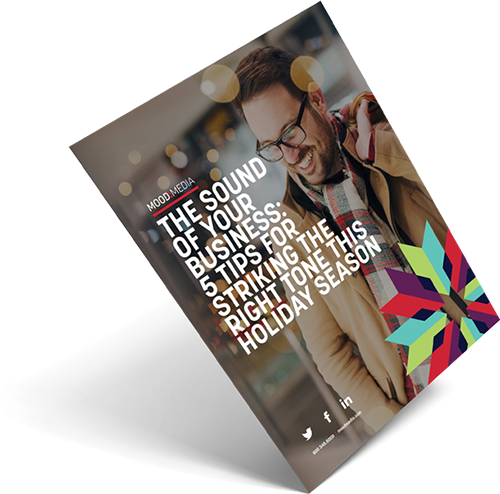 THE SOUND OF YOUR BUSINESS:
5 TIPS FOR STRIKING THE RIGHT TONE THIS HOLIDAY SEASON
Download Article
Holiday Music Samples
From nonstop holiday classics to blends that bring just the right amount of yuletide cheer, choose from our selection of music programs to put your customers in the holiday mood.