MUSIC THAT MATTERS

DIGITAL SIGNAGE THAT SELLS
Set the tone with the world's most reliable music for business. Promote, inform and captivate your customers with powerful and affordable digital signage solutions. Easily manage it all from one intuitive, mobile-friendly platform – Mood Harmony™.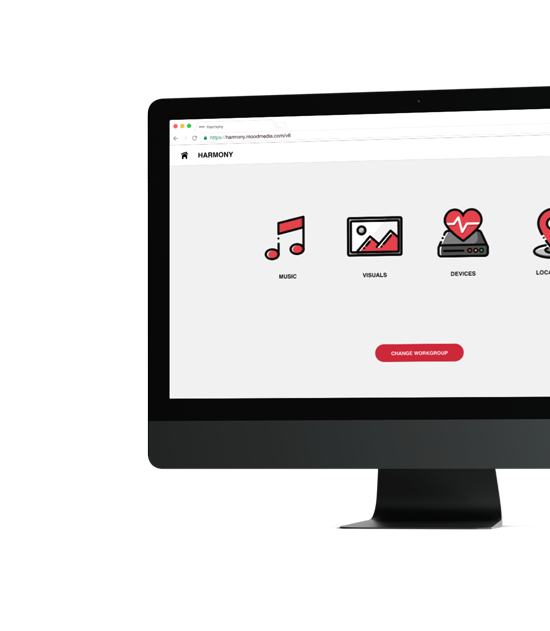 "The bottom line – choosing Mood is a no-brainer. I highly recommend them."

– Jean Gile, Piscataqua Savings Bank

"The service you receive from Mood is worth its weight in gold."

– Katie Cunningham, Snap Fitness

"I highly recommend Mood – they make my job easier, and they'll make yours easier, too."

– Ross Owens, Great Lakes Ace Hardware

"With Mood I get an incredible selection of songs and programs to choose from – more than I could ever ask for, and the interface is very user-friendly."

– Jason McNicholas, T-Bones Great American Eatery

"From the playlists they create to their digital menu boards, Mood's services are top notch and give all of my locations that cutting-edge, next-generation vibe my guests want."

– Eric Bikas. Owner and Founder, Bikas Drive In

"Making changes and scheduling content couldn't be easier. I would highly recommend Mood Digital Signage for anybody."

– Cathy Wallace, Owner, Lee's Famous Recipe Chicken

SMART, FAST, EASY & FUN!
Designed with the small business owner in mind, Mood Harmony is the content management platform you've been waiting for.
Intuitive mobile-friendly access
Quickly manage Music and Digital Signage at any location
Create new playlists, schedule dayparts
Upload video content, control volume
Be as hands-on or as hands-off as you like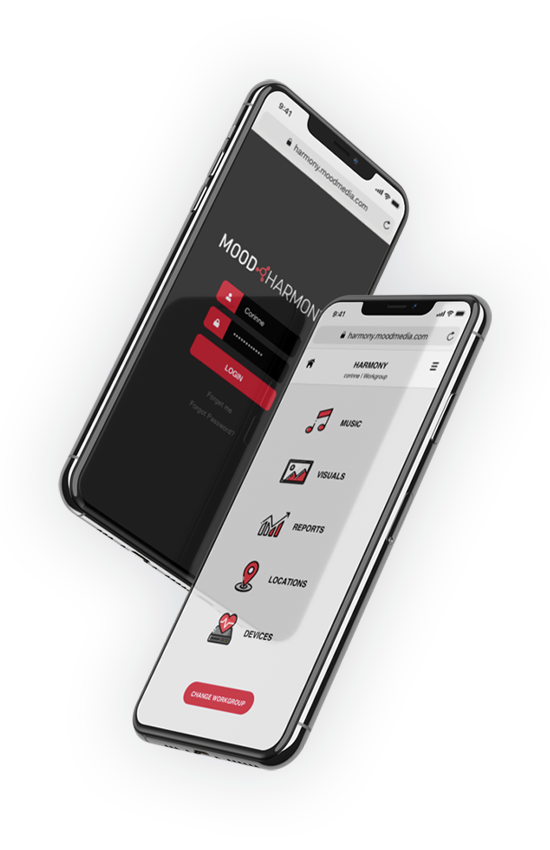 LOOKING TO BUNDLE SERVICES OR NEED A DIFFERENT SOLUTION?
Contact us today to explore the custom option that works best for you and your business.
THE MOST VERSATILE
TECHNOLOGY
Business solutions need business-grade reliability. That's why Mood Harmony software is backed by our all-in-one audiovisual media player. Reliable, robust and secure, the Harmony Digital Media Player supports Music, Messaging and Digital Signage – making it the world's most efficient way to manage your entire brand experience.
Simple plug-and-play installation
Maximum reliability – continues playing content in the event of an internet disruption
WiFi compatible
Store up to 256 GB of content
Energy and bandwidth efficient
Easily monitor all Harmony Players on your network