Buy Now
MOOD TV. PROMOTE & ENTERTAIN.
TV FOR YOUR BRAND
Entertain your guests and highlight promotions on the same screen with Mood TV.
Cost-effective and easy to use, Mood TV combines the power of digital signage with short-form television programming. No more competitor ads, no more changing the channel. Just fully branded and personalized entertainment your guests will love.
Choose from top programming options from network TV
Highly customizable for your locations
Feature seasonal items and local promotions
Display RSS feeds: social media, news, weather, sports
Applications for Restaurants, Healthcare, Automotive, Retail and much more!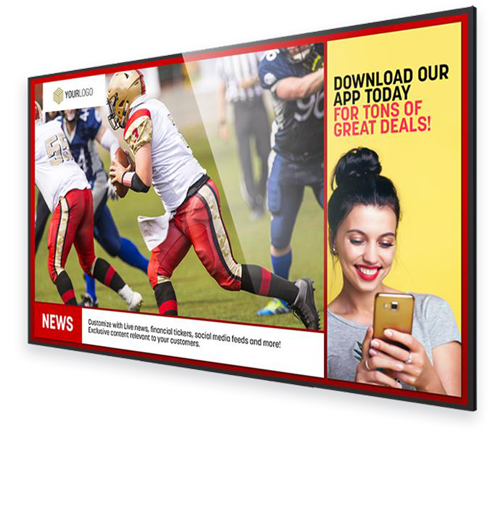 "If you're looking for an easy and affordable way to entertain your customers while promoting your business, go with Mood TV. You won't regret it."
– Aaron Fitzgerald, Owner, McDonald's of Yarmouth
Save money - less than cable
Drive sales and entertain on the same screen
No competitor ads or inappropriate content
Short-form, family-friendly programming from NBC, ABC, CBS and others
Display news tickers, weather and social media feeds
Quickly manage content with a few simple clicks
Upload brand logos, images and more
HOW IT WORKS

CLOUD BASED SOFTWARE
Digital signage software determines how and when content is displayed
MEDIA PLAYERS
The media player stores the content that is driven by cloud based software
SCREENS
Screens recieve and display content from the media player
WHY MOOD HARMONY?
The Mood Harmony content management system is fast, reliable and easy to use – no advanced tech skills required. Quickly and easily manage promotional content, upload images and choose different layouts to create the best viewing experience for your audience.
After your purchase, you're never on your own. Mood TV is supported by a dedicated account management team and digital signage experts to help you make the most of your solution.
Easily manage content at any number of locations
Intuitive web-based control and scheduling
Simple plug-and-play installation
Wi-Fi Compatible
Secure and reliable technology
Responsive support by phone, email and online
Local on-site service and installation
Content services and commercial-grade screens available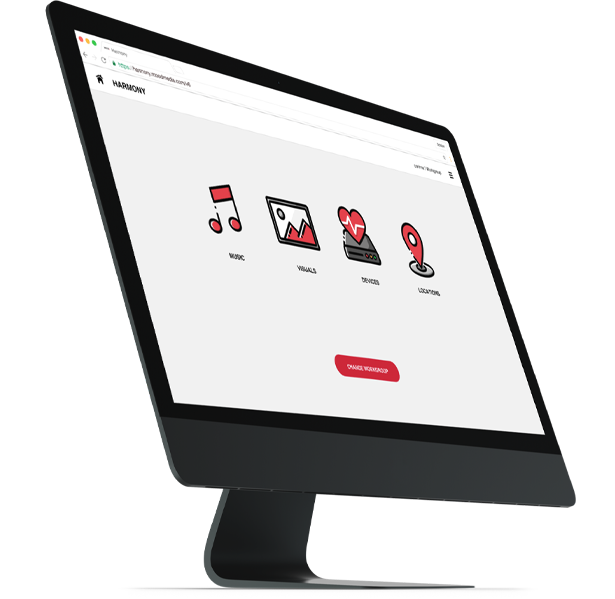 PRICING
3 options to fit the needs of your business. All purchase options include a harmony Media Player for $99.
1 Year Plan
No more changing the channel. No more competitor ads. Create the television experience that's right for your business with Mood TV.
$53/mo.
+ $149 Commercial Grade 4K Media Player
Buy Now

+

2 Year Plan
Save up to 20% on the MoodTV service by signing up for a prepaid 24 month plan.
$47/mo.
+ $149 Commercial Grade 4K Media Player
Buy Now

+
No Commitment
Pay on month to month basis with no commitment.
$59/mo.
+ $149 Commercial Grade 4K Media Player
Buy Now

+